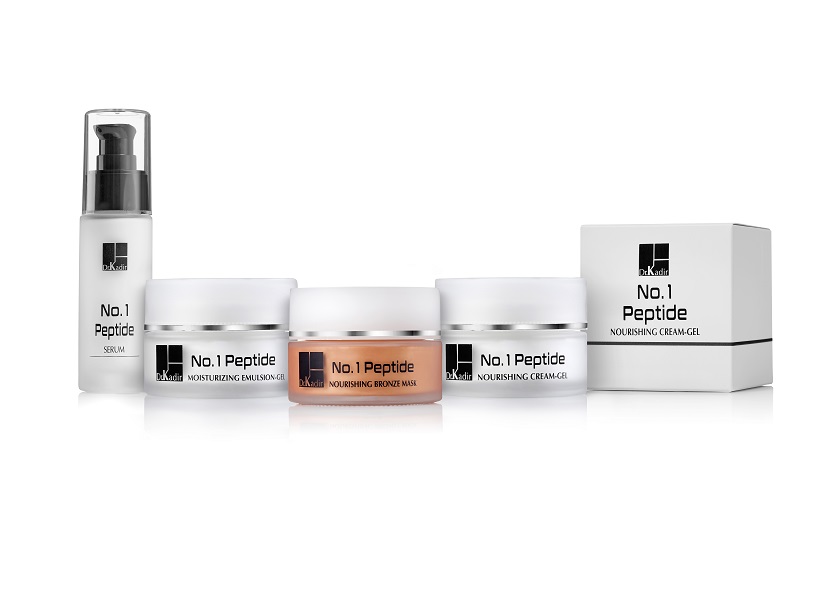 No. 1 Peptide
No. 1 Peptide is a series based on advanced bio-mimetic peptides.
Bio-mimetic peptides are bio-engineered small proteins, composed of several amino acids. Normally these peptides are bound to a lipid molecule in order to improve skin penetration and bioavailability. These molecules may provide significant beneficial cosmetic effects.
In No. 1 Peptide series two bio-mimetic peptides were used: Idealift (acetyl dipeptide-1 cetyl ester) and Argireline (acetyl hexapeptide 8).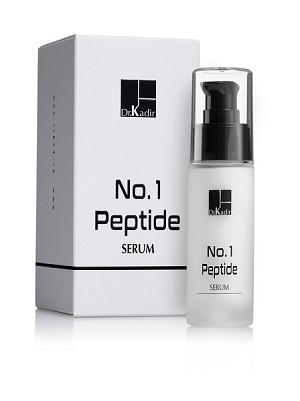 No. 1 Peptide Serum
No. 1 Peptide Serum is an all-in-one anti-aging solution for a younger looking skin.
The main active ingredient of this serum is Argireline® Amplified peptide solution, a special active peptide solution at a high concentration of 5%.
This is a revolutionary active ingredient (acetyl hexapeptide 8) with a multilevel effect on the functionality and appearance of the skin.
In-vitro studies with the active peptide show increase in the synthesis of collagen I, improvement of the barrier properties of the skin and reduction
in senescence markers in the tissue.
Clinical studies with creams containing this peptide demonstrate a variety of beneficial effects:
● Reduction of wrinkles depth and area.
● Reduction of skin surface roughness, improvement of post-expression
relaxation and the appearance of expression wrinkles.
● Reduction of visible fine lines and increase of skin isotropy.
● Reduction of skin sagginess (lifting effect).
● Increase of firmness and elasticity and volume increase on the cheeks area.
● Improved radiance of the skin.
These multiple effects provide a more youthful facial appearance.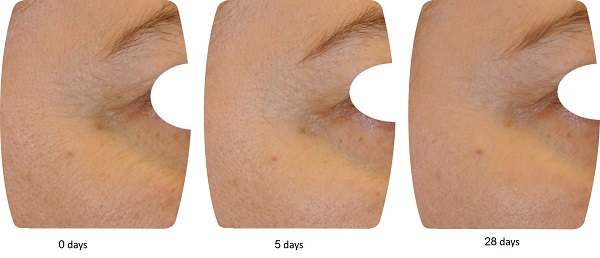 Sample image (Volunteer nº23) of skin progress after 5 days and 28 days use of a cream containing 5% Argireline® Amplified peptide solution.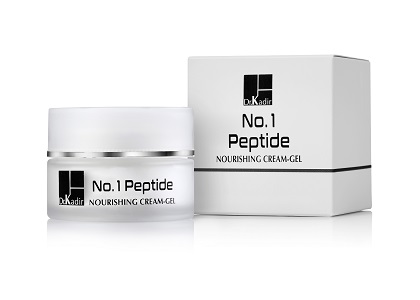 No. 1 Peptide
Nourishing Cream-Gel
A rich texture cream-gel containing nourishing oils: avocado oil and wheat germ oil. These oils contain omega-3 and omega 6 fatty acids and vitamins. These oils have a nourishing, moisturizing, and calming effect on the skin.
The cream contains 4% Idealift, a powerful bio-minetuic peptide with significant ant-aging effect.
The resistance of the tissue to gravity decreases gradually with the age and the effects of gravity on the skin become more and more visible. One of the most visible phenomena is the sagging of the jaws which cause deformation of the facial contour.

Idealift shows good stimulating effect on elastin synthesis. It fights skin sagging and decreases the visible effects of gravity on the skin.
Idealift was shown to stimulate elastin by 94% in human fibroblasts culture.
In clinical studies, Idealift demonstrated an impressive effect against facial skin sugging.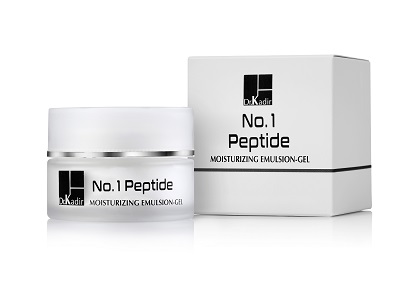 No. 1 Peptide
Moisturizing Emulsion-Gel
A light texture day cream with pleasant skin feel. It contains hyaluronic acid, a powerful skin moisturizer and Idealift, a bio-mimetic pepotide.
Another active ingredient, PEPHA-AGE, obtained from a special freshwater micro-alga, protects the skin against the harmful effects of blue light.
PEPHA-AGE protects against oxidative stress and prevents skin premature aging which is accelerated by exposure to blue light. It promotes even skin tone, stimulates collagen production and repairs the skin barrier function.
The cream contains also a combination of sun filters.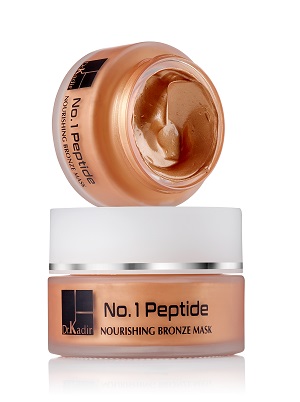 No. 1 Peptide
Nourishing Bronze Mask
Soft texture mask with a wonderful bronze color. The mask is rich in nourishing emollients such as wheat germ oil and avocado oil. It contains also oat extract for its skin calming action and vitamin E. The mask contains also the bio-mimetic peptide Idealift.